Blanchard Grinding
Blanchard Rotary Surface Grinding
Blanchard rotary surface grinding features large stock removal rates on flat surfaces. Ferrous materials are held on a magnetic chuck while the opposite surface is ground - one side is ground at a time. Non-ferrous materials can also be ground, but require special work holding arrangements, which we have perfected.
The Blanchard will leave its trademark cross-hatched surface finish pattern, typically within a 32 - 125 RMS range, though higher finishes are possible.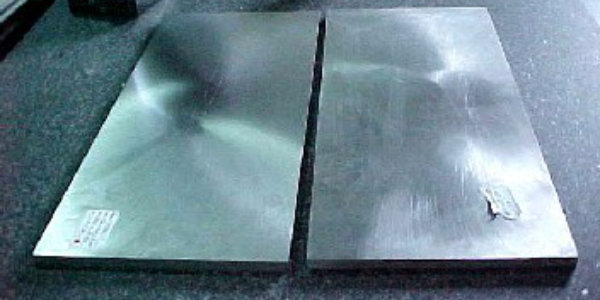 Capabilites
Long or short runs, on ferrous or non-ferrous metals, annealed or hardened up to 62 RC.
Flat, parallel, square and uniformity tolerances within 0.001 - 0.003 depending on size.
Dimensional tolerance frequently requested is ±0.002.
Items frequently ground include plate stock, rectangular bar stock, burnouts, die blocks, forgings, castings, stampings, pre-machined components and weldments.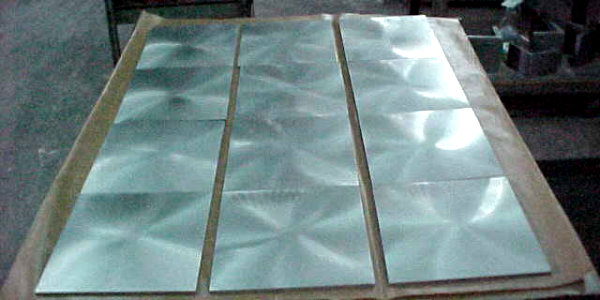 Blanchard Grinders
This equipment is the bulwark of our enterprise. We've been running Blanchards since the 1950's. With our vast internal experience, we have a clear idea of what can, and cannot, be done on these machines, and we have found that we can successfully do much more than the average grind shop. In addition to our general grinding work, a high percentage of our non-ferrous and refractory metals work is accomplished here, as well as the majority of our high precision, "machine-ready", six side blanking service. Our confident founder once said of the Blanchard department, "if it can be ground, we can grind it."