CNC Cylindrical Grinding
High Quality Machines for Precise Measurements
We encorporate the use of six CNC machines, with three different types of Studer CNC cylindrical precision grinders. Studer machines are some of the finest in the industry. The machines are capable of making adjustments as low as .000050". The conversational programming makes set-up times quick, which translates into savings for our customers.
Our Cylindrical Grinding Equipment
Studer S31 CNC
The S31, with its infinite 'B'axis, Fanuc 16i control system and pictogramming software, gives us the capability to create complex wheel forms. We can also control all wheel surface speeds and part r.p.m.s with two O.D. wheels, one of which is mounted on a 30° angle, and an I.D. spindle, the infinite B axis makes it possible to grind O.D.'s, I.D.'s, faces, angles, and radius grinds in one operation, allowing control to hold concentricity and perpendicularity to incredibly close tolerances.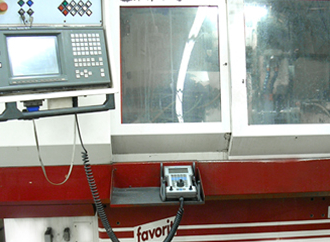 Studer S35 CNC
Our S35 Universal Grinder and three S35 CNC external grinders are equipped with user friendly programming, and have incredibly quick set-up and switch-over times.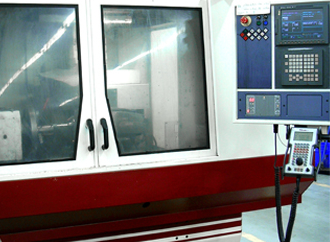 Studer S36 CNC
Our S36 CNC Grinder, with a Fanuc 16 TB control system, can run complex and O.D work. With continuous path control over dressing and profiling of the grinding wheel, automatic grinding and dressing cycles, and a swivel range of the wheelhead of ± 8.5°, this machine is capable of grinding both ID and work paths, including negative and positive tapers and contours. In addition, length positioning allows us to hold close tolerances on length.
CNC Cylindrical Grinding Capacities:
We take pride at AbsoluteEPG in our years of experience and knowledge of the precision grinding process, along with the productivity of our Studer universal CNC grinding machines, that we can offer our customers the best and most cost effective solutions for all their precision grinding challenges.

Machine List
Studer S31 Universal
Studer 36
Studer S35 External (3)
Studer S35 Internal

Grinding Operations
Internal
External
Universal
Cylindrical
B-axis

Size
Length Between Centers: 40"
Maximum Grind Length: 21"
Maximum OD : 13"
Maximum Length ID : 7"
Maximum ID : 6"
Minimum ID : .312"

Finish & Tolerance

Materials
Alloy Steels
Aluminum
Brass
Stainless Steel
Titanium
Tool Steel